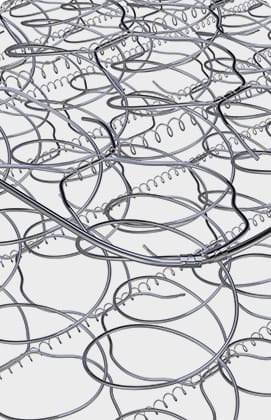 Open Coil Spring Systems

A variety of coil configurations are available to consumers who are shopping for a new mattress. Open coils are those that can be seen to the naked eye when a mattress is opened. They are comprised of coiled wire and consist primarily of three types of spring units – Bonnell, Continuous and Offset.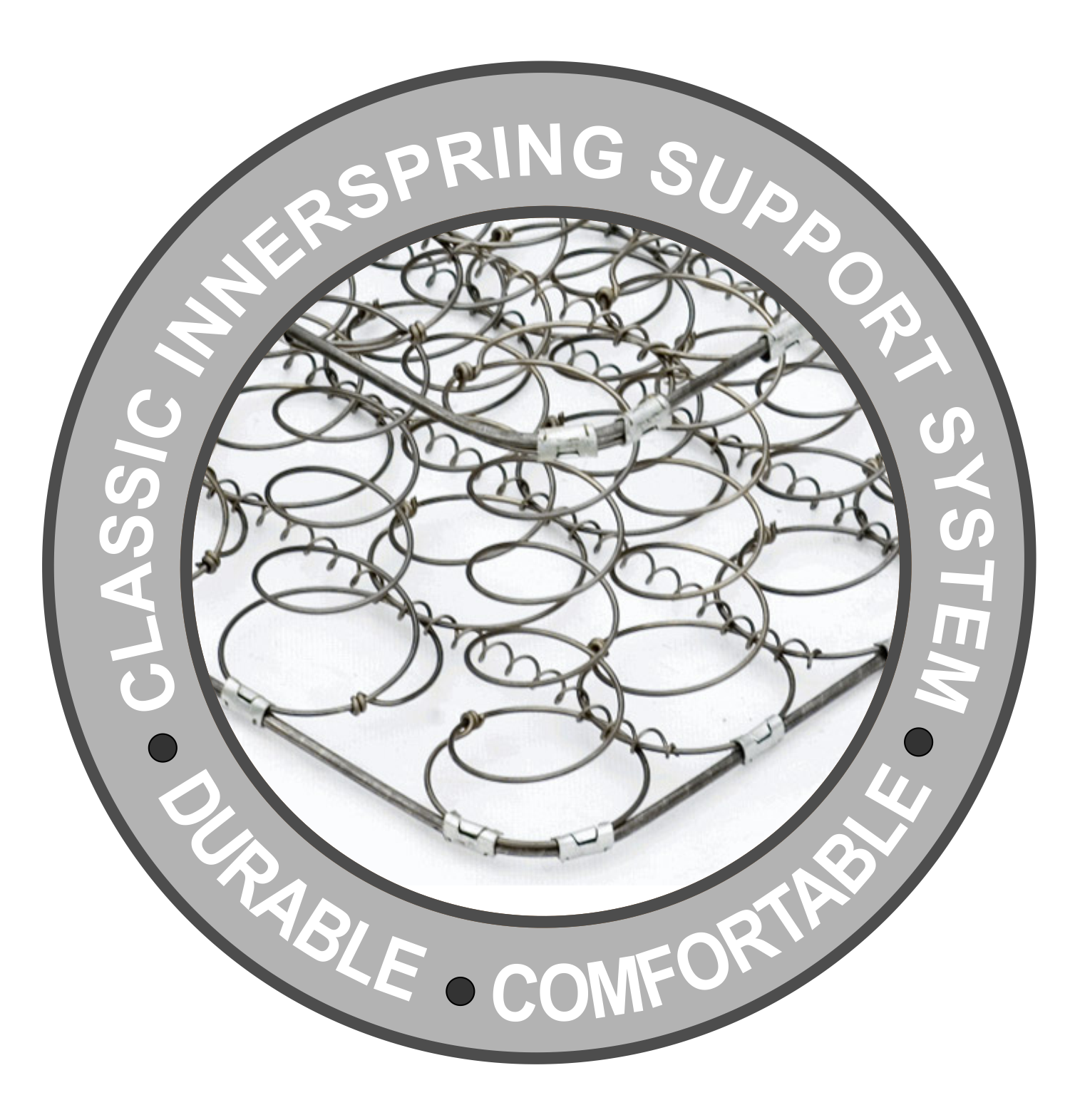 Bonnell Coils
-
The oldest and most common form of coil support! First adapted from buggy seat springs of the 19th century, they are still prevalent in mid-priced and entry level mattresses. Bonnell springs are a knotted, round-top, hourglass-shaped steel wire coil. When laced together with cross wire helicals, these coils form the simplest innerspring.

Continuous Coils
-
These highly engineered spring configurations are formed from a single piece of wire that runs continuously from side to side across a mattress. They are typically firmer than other types of springs and are designed to deflect motion both across and into the interior of a spring.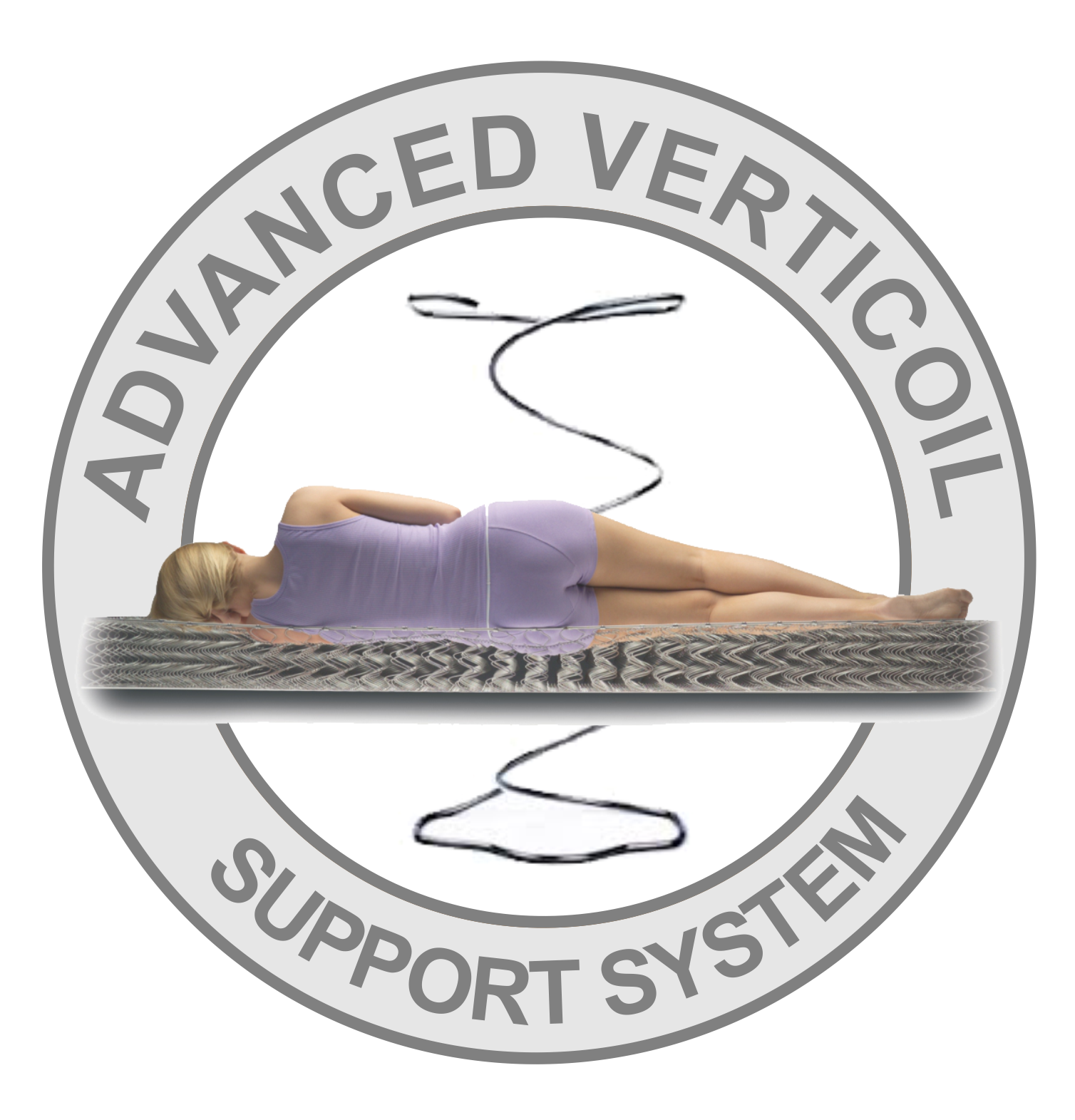 Offset Coils
- An adaptation of a bonnell spring and are comprised of hourglass type coil on which portions of the top and bottom convolutions have been flattened. Like a bonnell unit they are laced together with helical wires. The hinging effect of the unit is designed to conform to body shape and to send motion caused by movement on the mattress into the spring rather than transferring the motion across the spring.

Sleeptronic utilizes a wide range of open coil models, including many that are foam encased.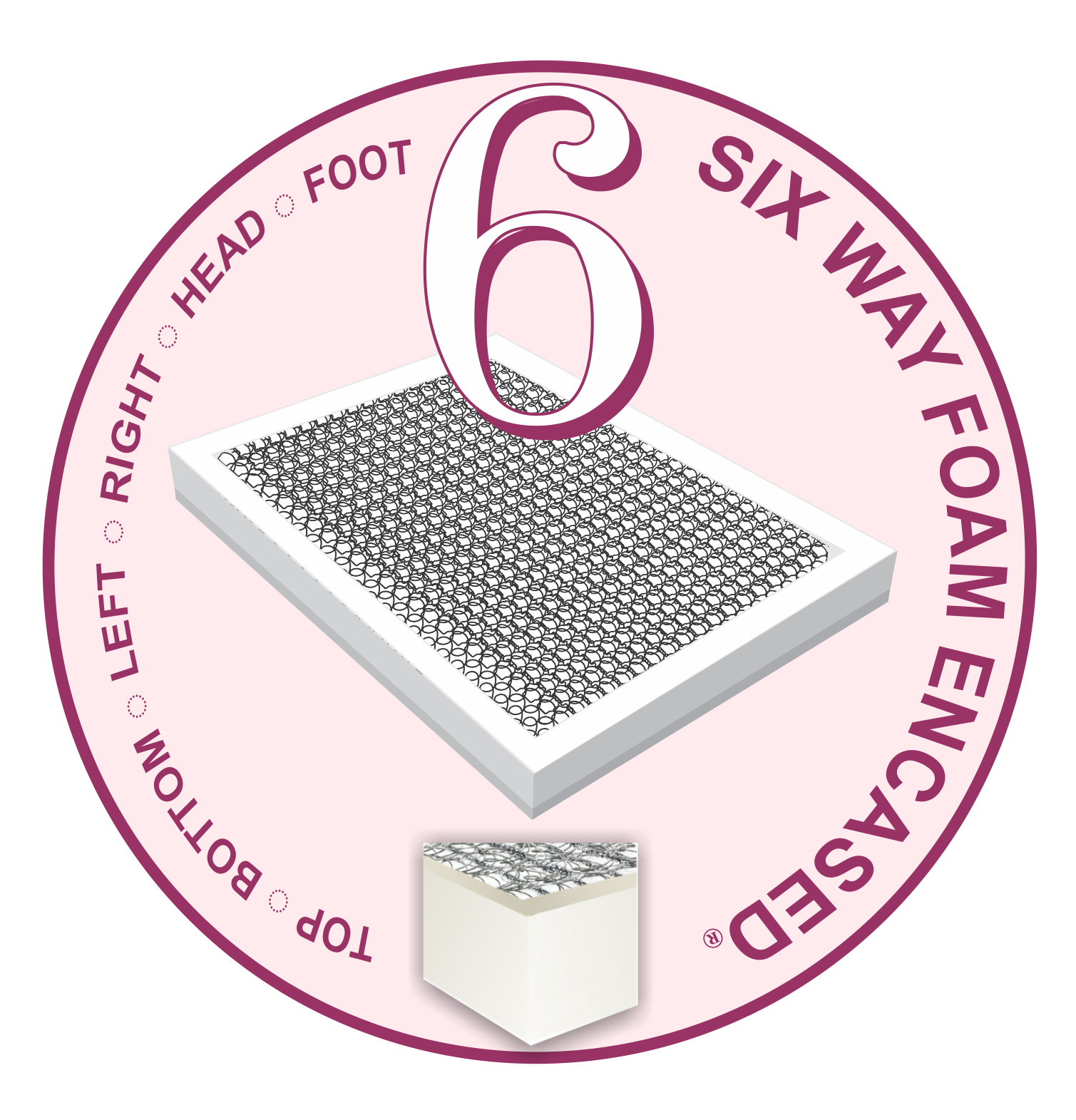 Foam Encasement – Adding a firm foam edge system to a coil unit is a great way to take a basic product and make it more premium in both feel and performance. Foam Encasement reduces that falling out of bed feeling that is often associated with open coil systems that go all of the way to the edge. It also extends the effective sleeping surface of the mattress by up to 20%, providing more room to sleep.

Open Coil mattresses are typically positioned at the entry to mid tier range of products. To find out more about the more premium support system of Fabric Encapsulated Coils, often referred to as Pocketed Coils, visit our page dedicated to Chiro Coils

For additional information about other Support Options in mattress construction, visit our Support Options tab.