| | |
| --- | --- |
| Please Select from Below: | |
| | |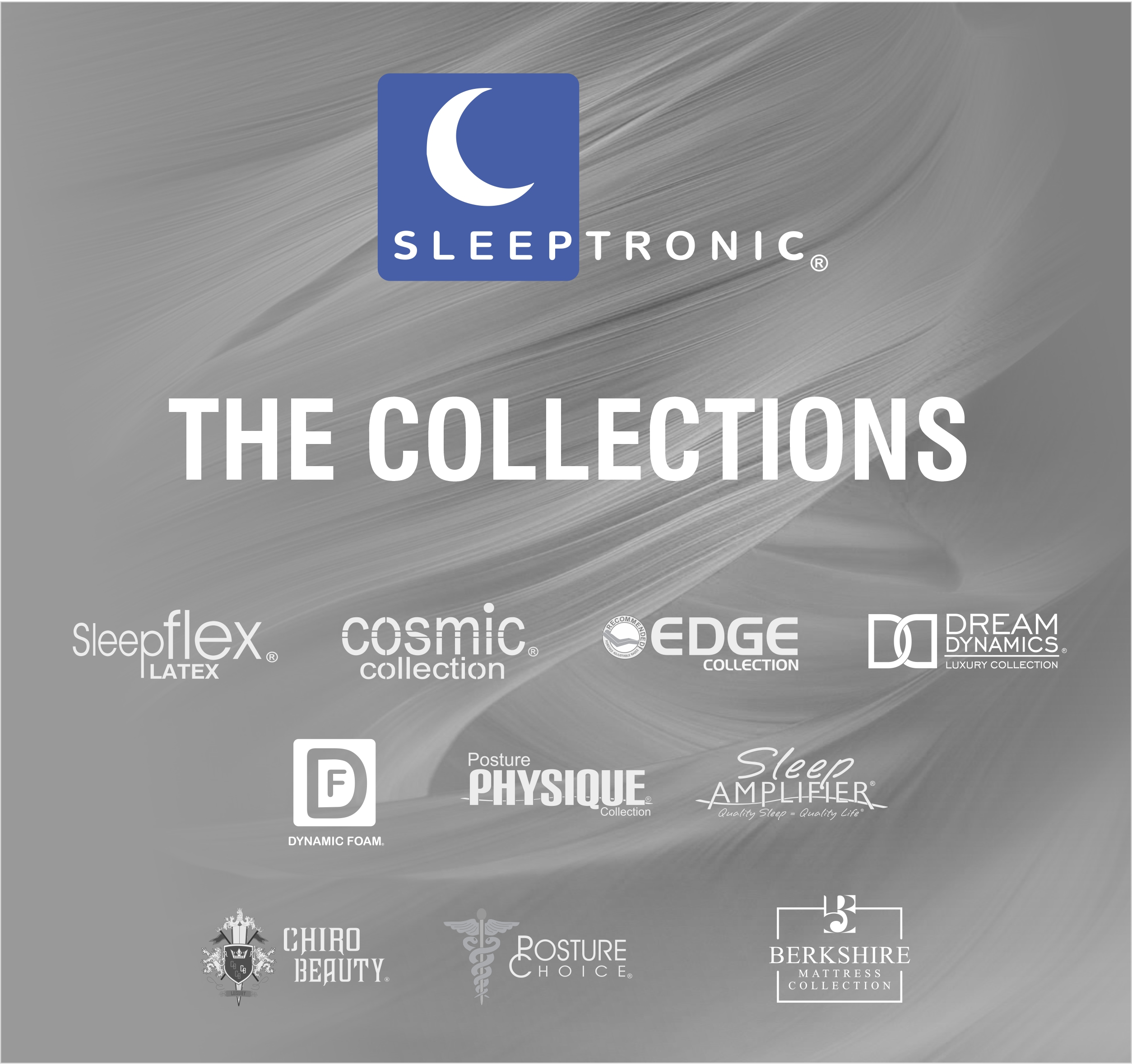 Premium Single Sided Collections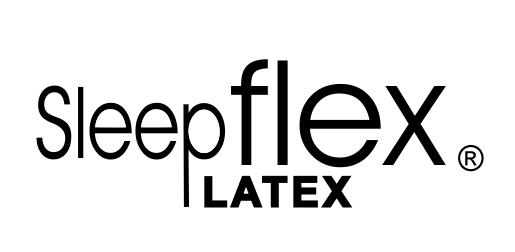 SleepFlex
Latex
®
– The popularity of mattresses featuring latex support layers is on the rise, with many consumers preferring the feeling of sleeping "on" their mattress rather than "in" their mattress.
Sleeptronic
®
elevates the latex mattress by utilizing hybrid construction featuring Quantum coil support and coupling that with performance layers of Copper Infused Talatech Latex. Copper infused latex provides added performance benefits of possessing antibacterial and innately homeopathic properties that has the potential to positively impact circulation and reduce inflammation.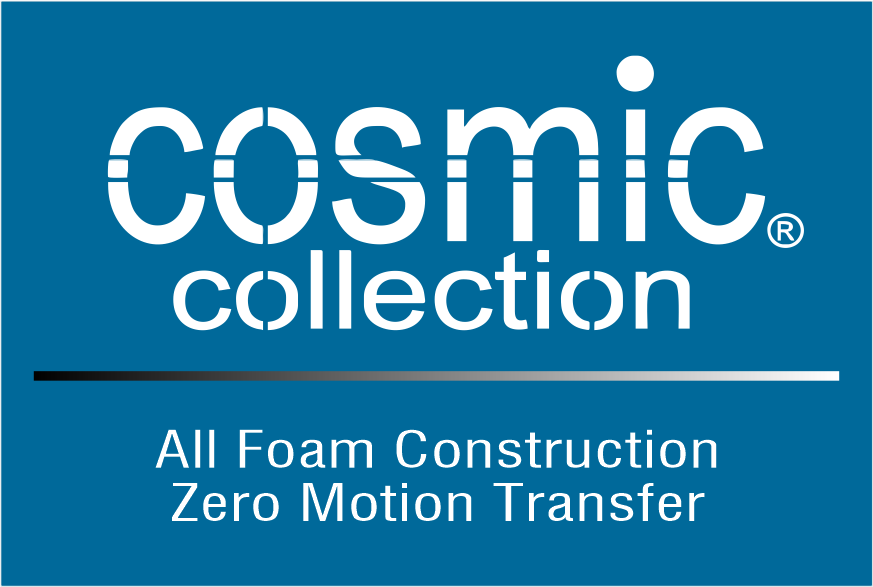 Cosmic
®
Collection
– The All-Foam collection tab on the top of this page contains both the Cosmic
®
Collection and the Dynamic Foam
®
Collection. The Cosmic Collection consists of of three models that represent luxury, zipper-covered mattresses, featuring ultra premium comfort layers. Those layers include PostureGel
®
Gel Infused Visco, Copper Infused Memory Foam, Chiro Conform
®
Memory Foam, and Copper Infused Sleepflex Latex
®
comfort layers. These different layers of specialty foam create a range of firmness levels to provide deep, pressure relieving support. All models in the Cosmic Collection feature Sensice cooling ticking, to help regulate temperature throughout the night. Sensice is a permanent technology that is part of the molecular structure of the yarn, and thus will last for the life of the mattress.

The Edge Series
–
The Edge Series by Sleeptronic

®

utilizes the industry leading Advanced Edge and Advanced Edge Elite coil systems. These mattresses are specifically designed to conform and flex on adjustable bedbases. With extra supportive coils around the perimeter edge, the Advanced Edge Coils in The Edge series provide a firmer and more supportive edge that prevents the "rolling out of bed feeling" that many budget mattresses sometimes produce. The Edge Elite coil system features a Posturecised
®
center lumbar support to provide added support where it is needed most. The Edge Collection offers three distinct levels of quality in the and includes the Edge Double Decker
®
, Edge Elite and Edge Essentials Series.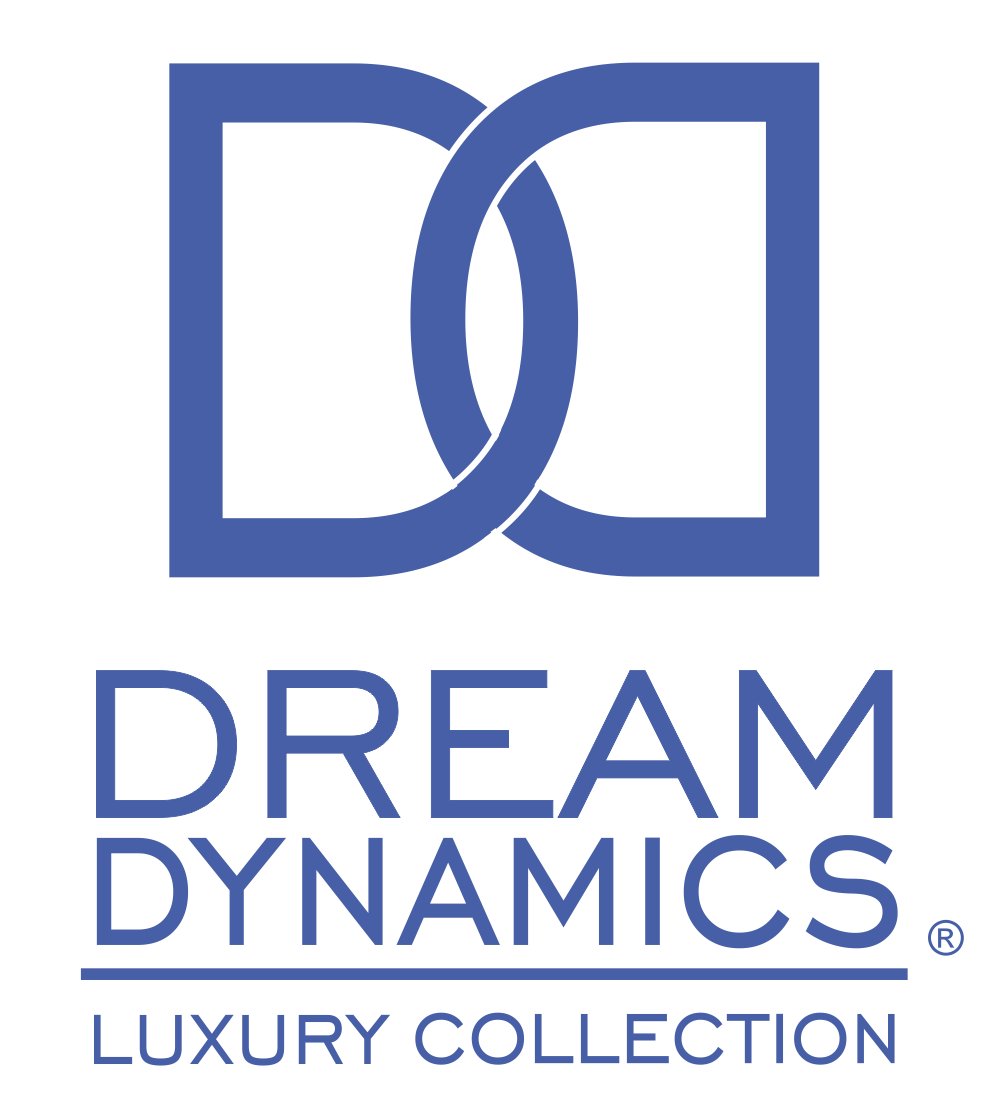 Dream Dynamics

®

– Do you wake up frequently in the night when your partner turns over, or exits or enters the bed? The Dream Dynamics

®

collection focuses on reducing motion transfer while increasing the effective sleeping surface of each mattress in the collection.

All Dream Dynamics model feature Chiro Coil

®

individually encased coils to limit motion transfer and provide conforming support for a variety of body types and sleepers. All models in the Dream Dynamics collection feature

6-Way Foam Encasement

®

. In addition to the pressure relieving properties of fabric encapsulated coils, specialty foam comfort layers including PostureGel
®

infused visco-elastic foam and copper-infused latex, provide additional luxurious support and pressure relief. The Dream Dynamics

®

collection represents the pinnacle of luxurious comfort and support married to a wealth of performance tickings which include both beautiful and comfortable circular knits that feature DeepFreeze 45% and DeepFreeze 75% inherent cooling yarns. Hand-tufting on select models enhances the durability and beauty of mattresses in the Dream Dynamics
®
collection.


Value Single Sided Collections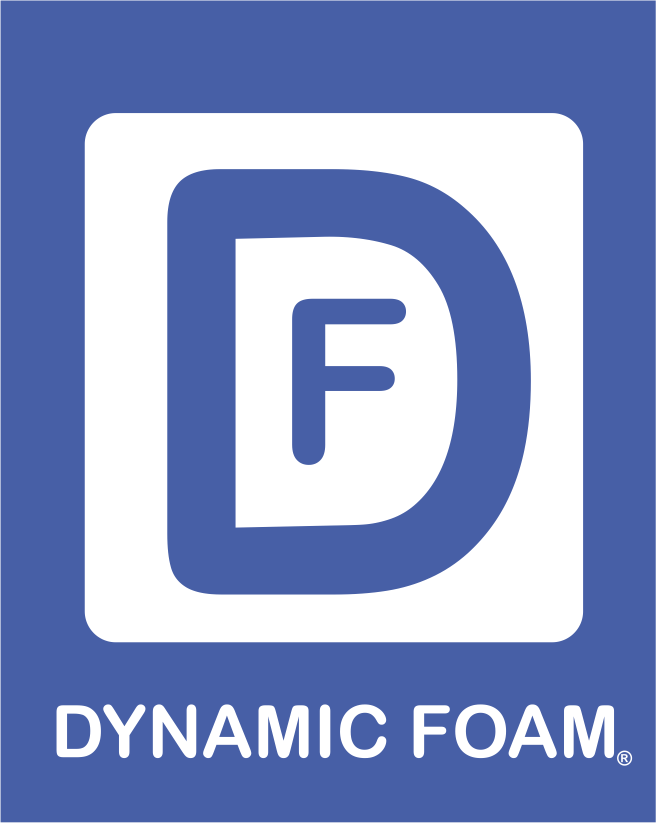 Dynamic Foam
®
Collection
– The All-Foam collection tab on the top of this page contains both the Cosmic
®
Collection and the Dynamic Foam
®
Collection. The Dynamic Foam
®
collection represents affordable all-foam sleep in a stylish, appealing package. Featuring SuperStretch ticking, the sleeping surface on our Dynamic Foam
®
models is very responsive to pressure, permitting sleepers to fully experience the comfort layers that are present under the fabric. Layers of PostureGel
® gel-infused memory foam combine with convoluted foam to both cradle and cool. Manufactured in the USA, the Dynamic Foam
®
series, like all of Sleeptronic
®
mattresses, is never rolled, compressed or boxed, and arrives at Sleeptronic Authorized Retailers ready to go into a consumer's home.
Posture Physique
®
–
Exceptional mattress values featuring 6-Way Foam Encasement

®

are the hallmark of our most popular collection of mattresses and foundations. Expanded effective sleeping surface, specialty foam for pressure relief, and a variety of comfort levels work together to provide outstanding choices for consumers, all at a great price to value ratio! A broad selection of comfort levels across several models provide a wealth of comfortable and supportive choices.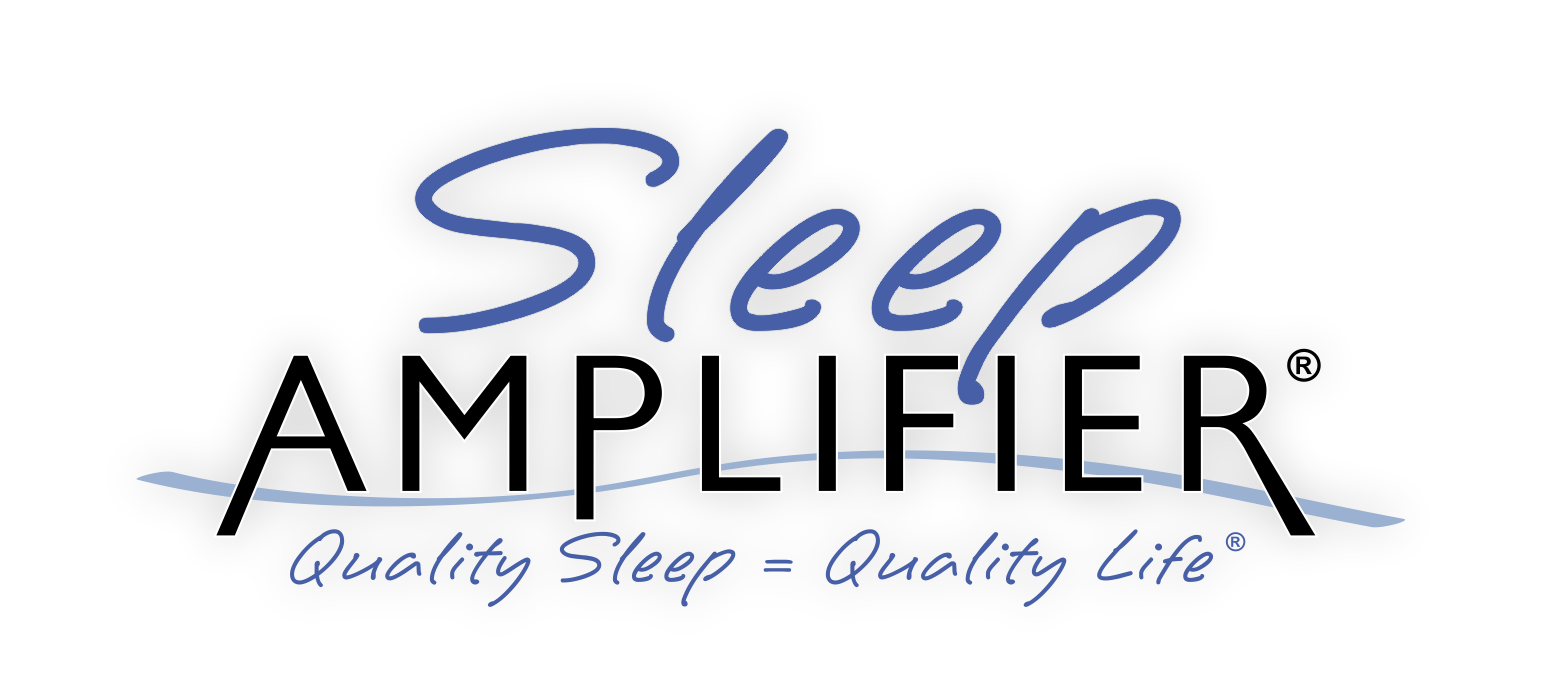 S
leep Amplifier
®
– Mattresses in the Sleep Amplifier
®
collection are designed for use by youth or for use by adults in a guest bedroom or vacation home. Time tested construction techniques and attractive tickings are available at a range of extreme value price points. These no frills no fuss mattresses are often a "first mattress" for young adults when they move into their first apartment.




Double Sided Collections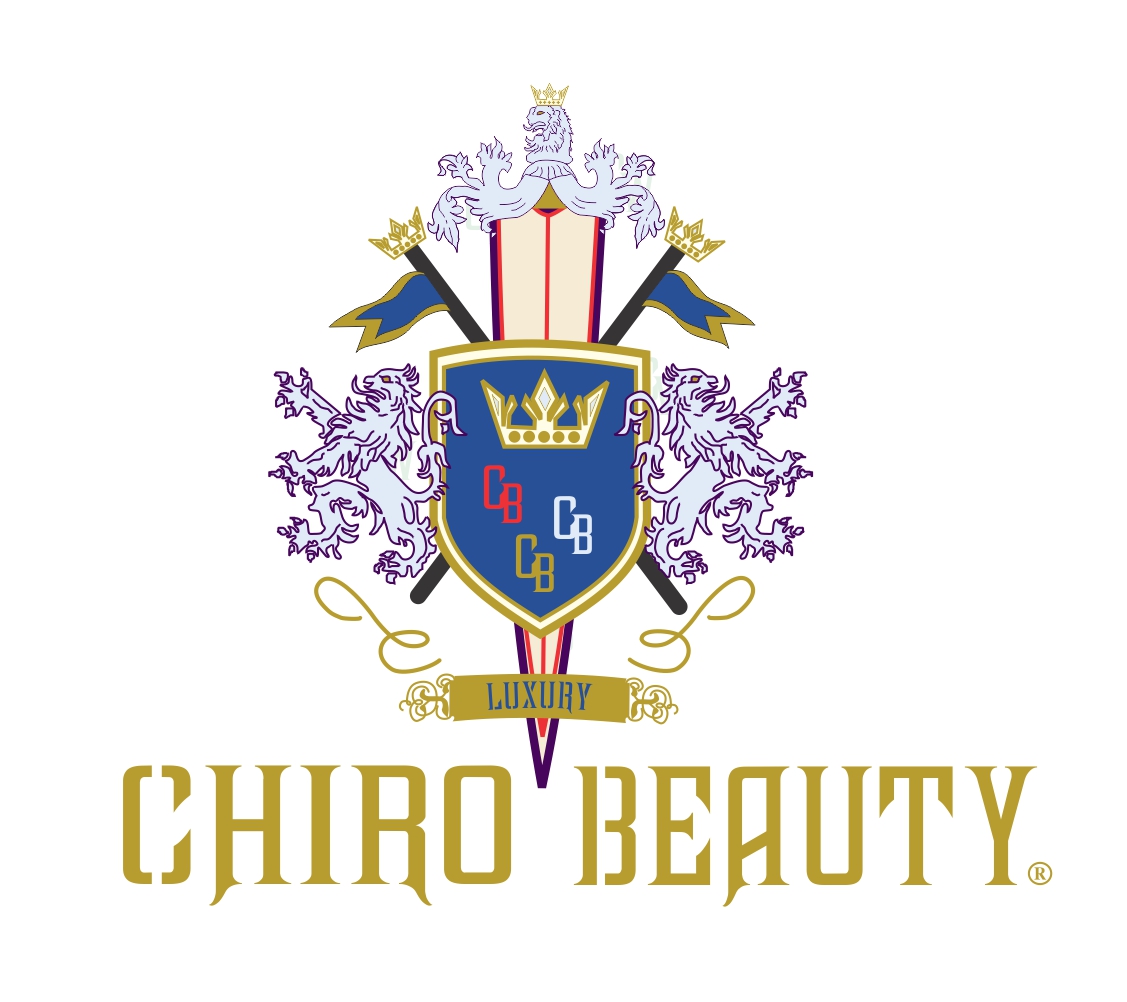 Chiro Beauty® – The best product features coupled with luxurious two sided comfort combine to create the Chiro Beauty® collection. With firm, plush and pillow top options available, the comfort and reassurance of a mattress featuring Can-Flip Construction Technology® provides the unique peace of mind that only two-sided mattresses can deliver. Industry leading product features included in mattresses from the Chiro Beauty® collection deliver on the promise of dependable support, restful comfort and classic luxury. All models in this collection contain PostureGel® gel infused memory foam.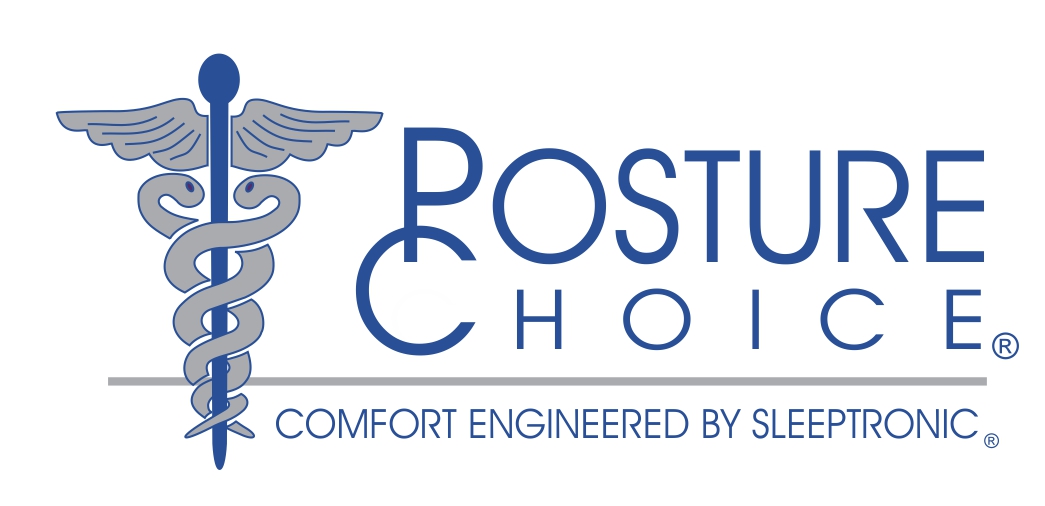 Posture Choice® – These are constructed in the classic style of mattresses that many consumers remember from their youth and that millions of consumers have owned in the past! Traditional construction techniques in two-sided comfort deliver dependable, durable sets that will stand the test of time. Has a retail salesperson told you that "The industry stopped making two-sided mattresses years ago." These comments are simply Not True! An extensive selection of comfort choices in both eye catching and classic styling are available from the Posture Choice® collection.
Retailer Exclusive Single Sided Collection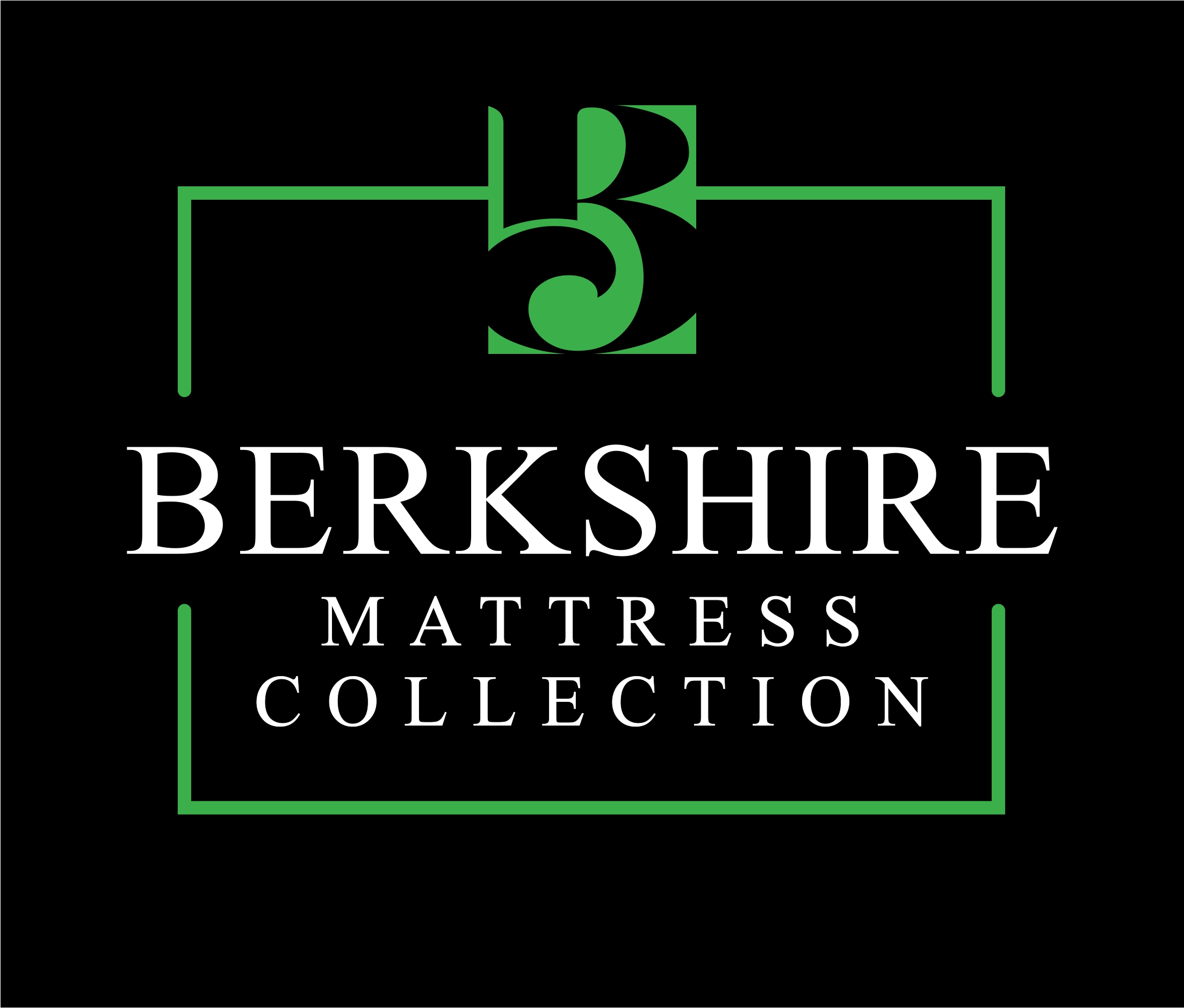 Berkshire Mattress Collection - This product line is available exclusively at Nebraska Furniture Mart and includes a curated selection of different constructions and feels to appeal to consumers who are seeking exceptional mattress values that offer a broad choice of comfort, durability, and style. The collection includes Edge Elite, Edge and
6-Way Foam Encasement
®
models that provide additional edge support that extend the useful sleeping surface of the mattress. Performance tickings on every model provide additional features and benefits in this exclusive collection!