| | |
| --- | --- |
| Please Select from Below: | |
| | |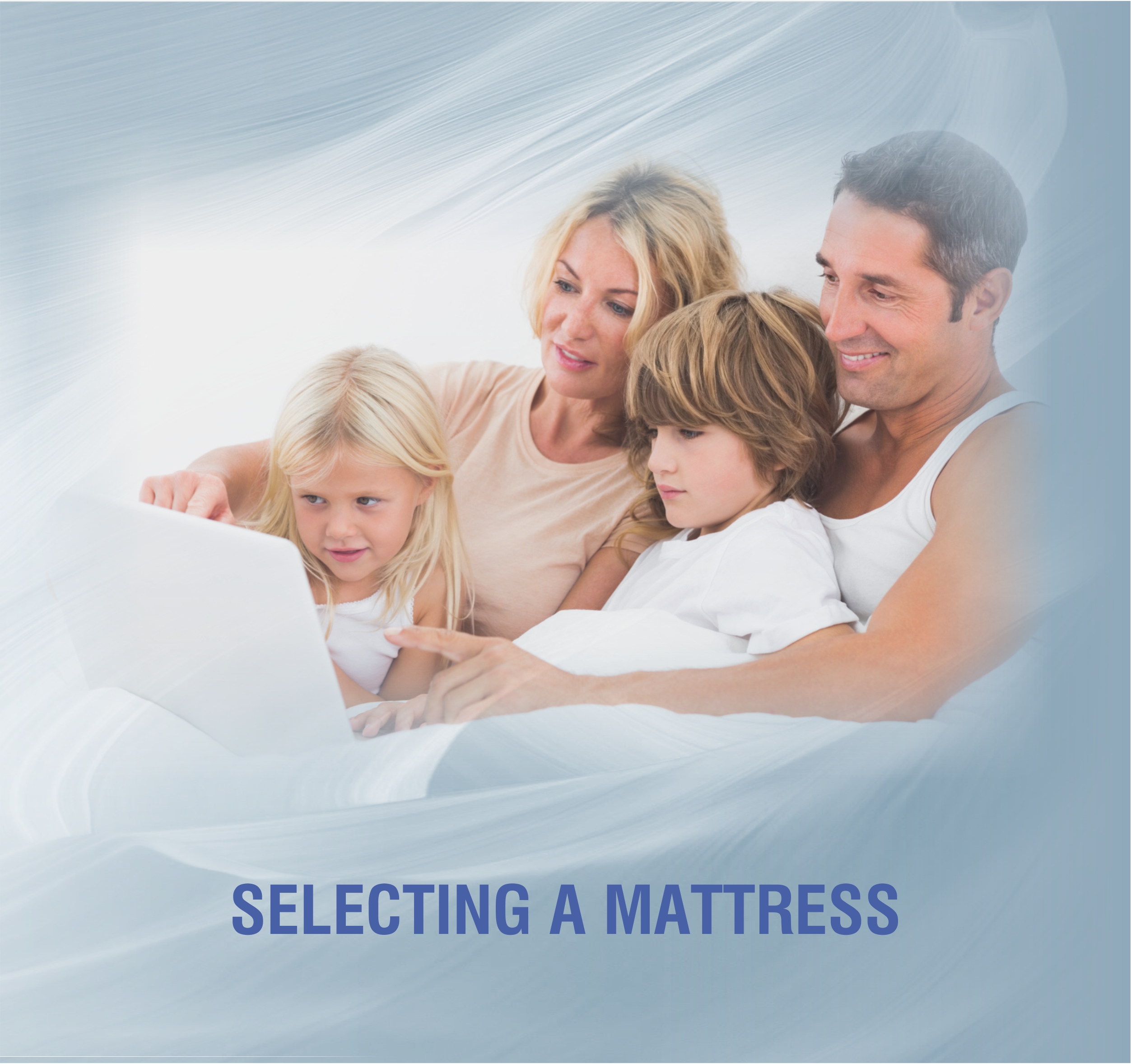 When the time comes to replace your mattress, the prospect of shopping for a new mattress and foundation can seem daunting. A confusing array of choices await both in-store and online. And since most consumers experience a 7-10 year lag between mattress purchases, mattress shopping isn't something that people do every day. Frankly, many consumers dread buying a mattress.
Adding to this shopper's dread is a confusion factor sparked by the facts that
a wider variety of mattresses are available today than ever before, and that today's mattresses often incorporate advanced materials and new technologies in their construction. Factor in the complicating element of a wide range of price points, and the mattress shopping process can seem almost overwhelming.
At Sleeptronic
®
we believe that mattress shoppers face a unique challenge in selecting the right product for themselves, a product that must also often please another person, in what is ultimately a highly subjective purchase. We believe that consumers are best served by lying down, together, on a mattress prior to making a purchase decision. That's why our products are sold predominantly through retail store fronts. However, it is undeniable that the demands of time and distance, and changing consumer purchase preferences, often dictate that a purchase will ultimately be made online. Today, for some consumers, the online experience is the preferred shopping method. So, whether shopping in a store or online, it's important to be knowledgeable about the options available. The information accessible through the links on this page is designed to facilitate that process, impart some knowledge, and assist in sorting through a confusing marketplace.

Additional resources to learn about mattresses and sleep and selecting a mattress are now more plentiful than ever. We have some favorites among those resources and they are...
Managed by CertiPUR-US, the Home Sweet Foam blog contains a wealth of information about more than just Polyurethane foams. Sleep tips, tips for creating a relaxing environment, and general sleep information is plentiful.

The Better Sleep Council recognizes that "your days are long and your nights are short." They deliver resources to readers who are seeking to "get the most out of your 40 winks" with sleep secrets that promote a good night's rest so that consumers can "sleep like a dream."

Sleep.org is the most science focused resource of the three. Powered by the national sleep foundation, this site is dedicated to starting a movement about the positive benefits of sleep health.

To access any of these sites, click on the logos above.